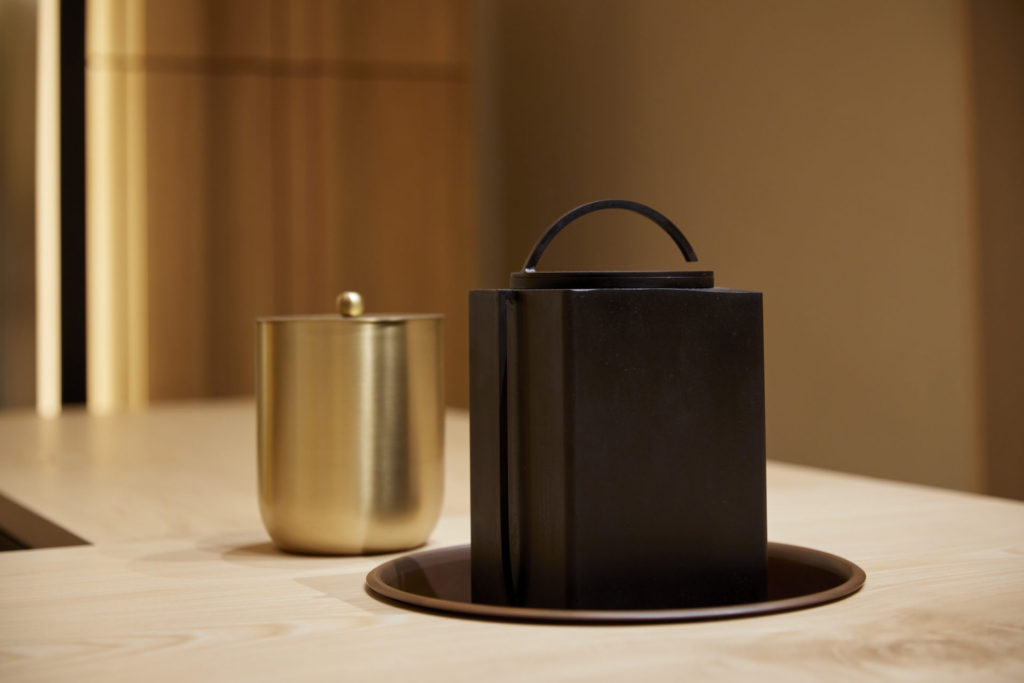 Please feel the "IKI" displayed in the casual playfulness embodied within the proud lines of the tea pot.
There is a furnace at the welcome counter under the ceiling made of Japanese cypress. While typical furnaces of tea ceremony are a square type embedded in the Tatami mats, our furnace is a special circle type introduced from "Shoin zukuri (traditional syle of Japanese residential architecture)"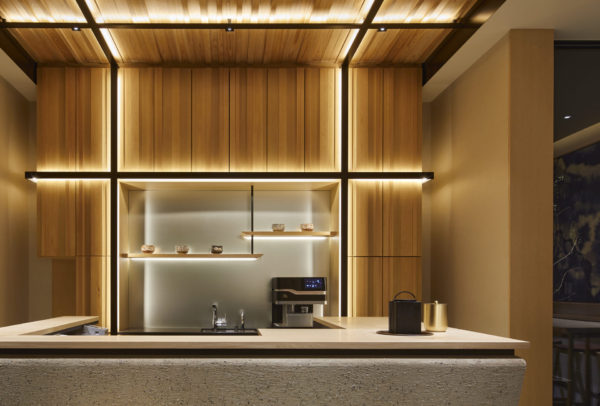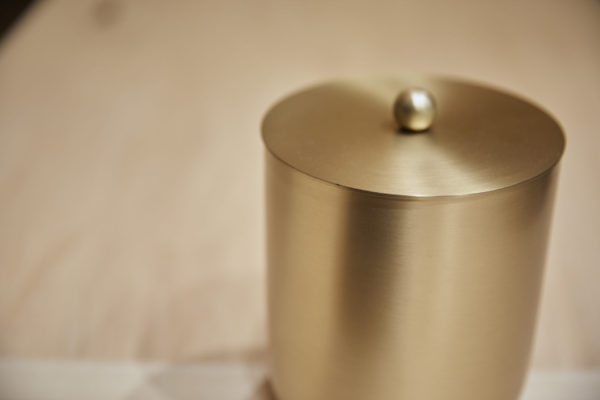 It was a deliberate decision to match the modern tea pot with a mizusashi (cold water server) which is a European product. It is a ploy which can be likened to the sophisticated humor of Ginza. As the color change in the light reflected from the brass can testify the passage of time, we hope to age into a "rusty" hotel which is equally beloved in the times to come.